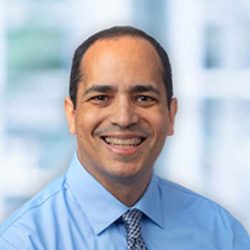 Chiropractor
Michael Vanella D.C.
How I got involved in Chiropractic
I was a very sick infant; constantly sick and congested. I still have memories of being in a crib covered, with a humidifier running. As a last resort, my mother took me to see a chiropractor when she concluded that none of the antibiotics or other medications worked.
The chiropractor explained to my mother that the cause of my illness was due to my spine and nerves being out of balance. He assured her that chiropractic care would balance out the issues, and he was right.
After I began receiving regular treatment, I stopped getting sick. And, thanks to regular chiropractic care, I have not been sick since, other than a mild case of chicken pox that I contracted in kindergarten. I became a chiropractor because I know it works. I'm living proof of it!
---
What I love most about what I do
I love helping people. One time I had a patient who came in complaining of neck pain. It resonated down his arm and into his hand, causing his hand to go numb. He needed to use his hands daily for work. Not only was the constant pain and numbness affecting his job performance, it was also affecting his quality of life. After just two weeks of care, he confided in me that I had done more for him in that brief period of time than all of the other doctors had done in the last two years! That's why I do it. It's a rewarding experience successfully taking care of patients when traditional methods don't work.
---
The Types of Problems I Solve
The problems we see presenting the most are: back problems, pain problems, stress-related problems, and general health problems. Another example – I had a patient come in the other day complaining of lower back pain. He told me that every time he rolled over in bed, he had a sharp pain in his hip that was so intense it would wake him from a sound sleep. He hadn't had a good night's rest in 4 months. The constant pain and sleep deprivation was causing him to be miserable and ornery, especially with the people he loved the most. This wasn't just a physical problem; it was a quality of life issue as well.
---
Why should people seek Chiropractic Solutions?
People should see us because we find holistic solutions to the problems they develop. We see a lot of patients who have exhausted all efforts in "handling" health problems themselves. When that didn't work, they then followed traditional referrals in the health care system, often spending amazing amounts of money on medications and/or surgeries that often caused more issues than they healed. Simply put, we often see people who are at the end of their ropes. They've tried everything "man-made" that they could think of, (and sadly), by the time they see us many of them have suffered for months, even years, because of it. The most common statement we hear from our patients is, "I wish I had known about this sooner."
---
How to tell you can benefit from Chiropractic Care
You can benefit. If you have back problems, pain problems, stress-related problems, or general health problems, you will benefit from chiropractic care at our office. If you have taken the traditional approaches for dealing with problems like this and all of those approaches have failed, you will benefit from chiropractic care at our office. If you want an improved quality of life, an increased level of happiness, and a greater degree of productivity quickly, you will benefit from chiropractic care at our office. We specialize in helping people. You only have one body. Doesn't it make sense to keep it in the best shape you possibly can so that your quality of life at any age will be a good one? That's our mission, "Helping people get well and stay well for a lifetime."
---
Education
New York Chiropractic College - 1994
SUNY - Farmingdale - 1987.
Virginia Chiropractic Association
Board Certified in:

Chiropractic
Physiotherapy
Meridian Therapy
Clinical Wellness
---
Techniques
Diversified
MC2
Sacral Occipital Tech.
Thompson
Chiropractic Care Coordinator
Chloe
Hi, my name is Chloe and I am a Virginia Beach native who loves where I live. Being near the beach and my family is extremely important to me, and I am so thankful to live in such a beautiful area. I am an advocate for mental and physical health for all, and that is why I am excited to be part of a business that strives to better the health of humanity.
Kindness and empathy are strong personality traits of mine, and I look forward to using those qualities to spread positivity to all who accept them. In my free time, I love to be with friends and family, explore nature, watch television, and enjoy affectionate animals of all kinds. I also love to exercise my creative side through art, including drawing, painting, and learning about the processes of creating movies and television. No matter what is going on in my life, I try my best to focus on the positive and remain happy and kind.
OFFICE HOURS
---
Monday
10:00am - 1:00pm
3:00pm - 6:00pm
---
Tuesday
10:00am - 1:00pm
3:00pm - 6:00pm
---
Wednesday
3:00pm - 6:00pm
---
Thursday
10:00am - 1:00pm
3:00pm - 6:00pm
---
Friday
Closed
---
Saturday & Sunday
Closed