CHIROPRACTOR Virginia Beach VA
Welcome to Vanella Chiropractic located in Virginia Beach, VA. Your health is the most valuable resource that you have. Sleep without discomfort, play with your grandkids, reach new goals at the gym, see your children thrive, stay well when coworkers are sick, and live your best, well-adjusted life. You deserve the life of wellness that chiropractic offers by relieving nerve compression, allowing your body to heal.
I love being a chiropractor in Virginia Beach. Our city has so much to offer you and your family. I'm here to help you on your journey to better health. I am a "Best of the Beach" and "Virginia Reader's Choice Award" winner, and have the knowledge, experience, and hands-on caring to help your health.
Vanella Chiropractic
If you are coming from Town Centre, (or from Chicks Beach), our office is located near the intersection of Independence Blvd., and Haygood Road, behind Harris Teeter and Marshalls. Once you have turned onto Haygood Road, our office is in the Haygood Executive Park (second opening on the left). Just pull in and bear to the left. We are in building #1. If you are coming from I64, down Wesleyan, we are the first opening on the right, after the Autozone.
WHAT MAKES US UNIQUE
So that we may correct the underlying cause of your health condition, we make chiropractic care easy for you to receive. We have very flexible appointments and family plans to make health care affordable.
Our practice members get a lot of relief from many conditions. With adults, the biggest successes we have are with migraines and allergies, and with kids it's colic and reflux.
CHIROPRACTIC MISCONCEPTION
One of the biggest misconceptions everyone has about chiropractic is that it's only about neck and back pain, which is the furthest from the truth. Chiropractic care can help people sleep better, have more energy, improve digestion and elimination, greater clarity of thought, improved immune function and better overall health, just to name a few.
HOW CAN CHIROPRACTIC CARE HELP YOU?
We believe health is really about one thing – function. How well you function determines how truly well you are. Health and wellness are about more than just 'feeling good,' they are about functioning at your ultimate potential so you can heal and maintain optimal health.
So whether you or your child have lost your health and need it repaired and restored, or if you're looking to maintain and optimize your health, we are the place for you!
Discussion and open communication about your health concerns is always encouraged. Please feel comfortable to address any of your concerns with the doctor or staff at any time, so your goals and ours will combine to achieve maximum improvement in your health.
The purpose of our Virginia Beach chiropractic office is "To help families get well and stay well for a lifetime." When you come in to see us, it's our job to help you reach a level of health greater than anyone has permitted you to believe.
Many patients are searching for a chiropractor in Bayside, VA or in the 23455 area and come to our office at Vanella Chiropractic.
If you are ready to improve your overall health then schedule an appointment with us. You can either call the office at (757) 270-1333 or click here!
OFFICE HOURS
Monday
10:00am - 1:00pm
3:00pm - 6:00pm
---
Tuesday
10:00am - 1:00pm
3:00pm - 6:00pm
---
Wednesday
3:00pm - 6:00pm
---
Thursday
10:00am - 1:00pm
3:00pm - 6:00pm
---
Friday
Closed
---
Saturday
Closed
Vanella Chiropractic
4661 Haygood Road #110
Virginia Beach, VA 23455
(757) 270-1333
HOW TO FIND A CHIROPRACTOR IN Virginia Beach
This guide will help you find the best chiropractic clinic in Virginia Beach for you. When most people in Virginia Beach decide they need a chiropractor, they end up doing a search and just picking someone at the top.
Being at the top of Google for the chiropractic search does not necessarily mean they are the best chiropractor for you. Follow the steps below to make sure you are picking the right chiropractor for you.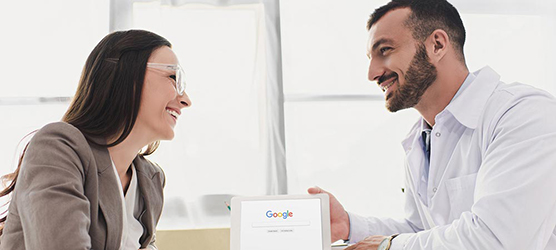 Time Needed: 5 minutes
Total Cost: USD 0.00
4 EASY STEPS TO FINDING A CHIROPRACTOR IN Virginia Beach
Step 1: Open up a Google search
You will want to type one of the following in the search bar:
Chiropractor Virginia Beach
Chiropractor 23455
Chiropractor near me
Best chiropractor in Virginia Beach

Step 2: Review Their Website
The best chiropractors in Virginia Beach put as much care into their website as they do into the rest of their office. By reviewing their website you will get a good feel for the doctor and if they are right for you.

Step 3: Check Out Their Reviews
Check out the Google Business Page of a chiropractic clinic you are thinking about visiting. It is easy for someone to say they are great, it's a different story to get other people to say great things about you.

Step 4: Give The Office A Call
Now that you have a basic understanding of what the office is about. Give them a call to make sure they fit the message that their website and GMB have been sending. You will know in a few minutes whether the office is the right one for you.